After 10 weeks of online teaching, I was more than ready to be back to classroom teaching. I dare say I was getting better at my online lesson, and I have seen progress in some of my students but I miss classroom teaching.
So it is back to classroom teaching again. Time to ditch my shorts and get back to my work pants. However, my excitement of returning to Face-to-Face (F2F) teaching was cut short, when it dawned upon me that there would be an SOP to be put into place for a safe transition back to classroom teaching.
This is our 'new norm'.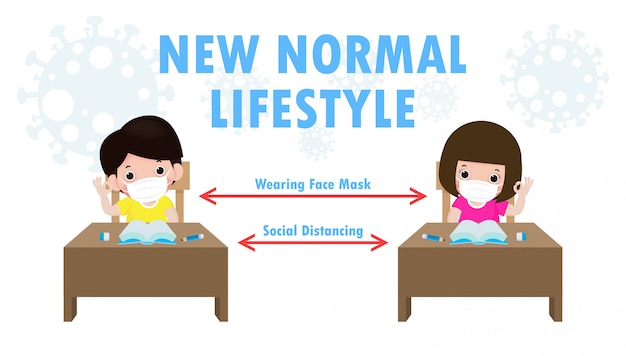 1. New furniture and new set-up
First and foremost, we needed new furniture to ensure safe distancing between each student in my cute, tiny classroom. Gone are my big tables and in its place are cute little tables for each individual child.

2. Implement safety rules for F2F
Next to implement new classroom rules. No more mingling and socializing. The social distancing of 1-metre, to stay in their own parameter, wearing mask at all times when in the centre, no sharing of stationery. Sanitise! sanitise! sanitise!
3. Plan a fun and engaging lesson with social distancing.
FYI, preschoolers can be the best saboteurs even for the best-planned lessons. I have to ensure that my lessons would keep them occupied, interested and eager to learn.
Rule of thumb, it is always better to over-plan than under-plan, trust me! A bored student is a recipe for a disaster.
Thank goodness for technology to allow us to have some fun while learning. And yes, I do thoroughly clean and sanitise each fly-swat after every lesson.

Finding the letter 'R' - https://www.youtube.com/watch?v=-D-4fBKAwmA

Blending to read CVC words - https://www.reallygreatreading.com/lettertiles/
4. Don't forget the rewards
As of writing, I have already survived 2 weeks of successful lessons with my preschoolers. I must say things are looking good!
Happy teaching everyone!
Teacher Roseline
Written by:
Roseline Mairon, Educational Therapist